AM:PM is a contemporary eatery that can be found in the center of Accra. The eatery serves a variety of world cuisine, including African, Mediterranean, and Asian meals. The menu offers a variety of alternatives for breakfast, lunch, and dinner, with many dishes made with products that may be found nearby.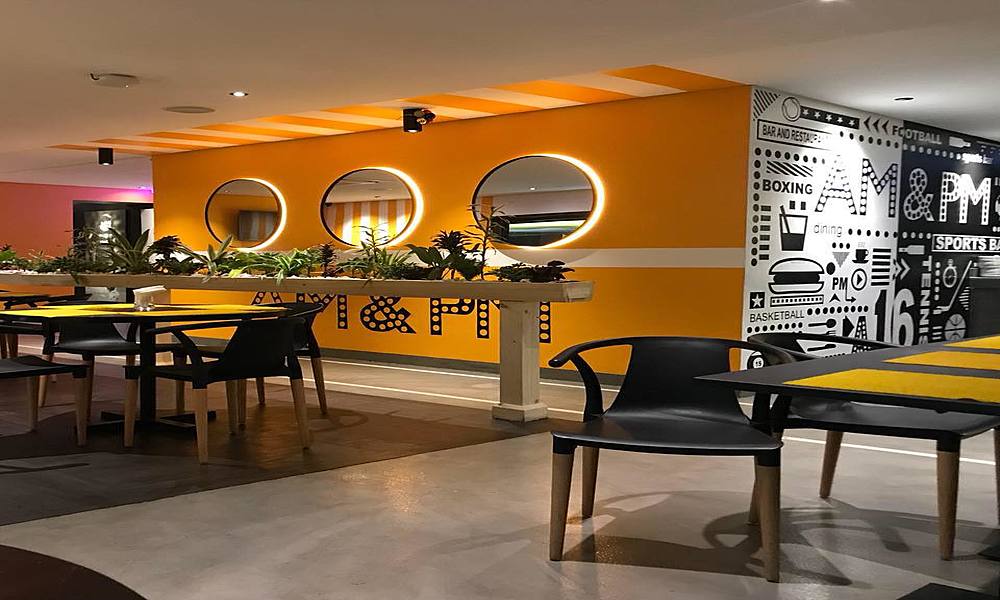 The restaurant features a contemporary, elegant atmosphere with inviting seating options ideal for both informal and formal dining. It's a wonderful spot to have dinner with friends, family, or coworkers because of the welcoming atmosphere.
The AM:PM restaurant also has a bar with a variety of wines, cocktails, and other beverages to go with your meal.
The restaurant is renowned for its attentive service, and the knowledgeable, welcoming staff is always ready to assist customers with any queries they may have.
AM:PM restaurant is a fantastic choice for anyone searching for a high-quality eating experience in Accra, whether you're looking for a special supper, a quick lunch break, or a filling breakfast.