The magnificent waterfall known as Wli Falls is situated close to the community of Wli in Ghana's Volta Region.
At a height of about 80 meters overall, it is the highest waterfall in Ghana (262 feet).
The waterfall is situated within the verdant and lush Agumatsa Wildlife Sanctuary, a well-liked ecotourism attraction that is home to a diverse range of flora and fauna.
The Agumatsa River, which flows into a natural pool below after plunging down a sheer cliff, creates the waterfall, which is characterized by cascading water and lush vegetation.
The region surrounding the falls is renowned for its magnificent hiking paths, which provide visitors the chance to enjoy the area's breathtaking natural splendor.
Wli Falls visitors have two options: they can climb to the top of the falls for a bird's-eye view of the surroundings, or they can cool off in the pool below.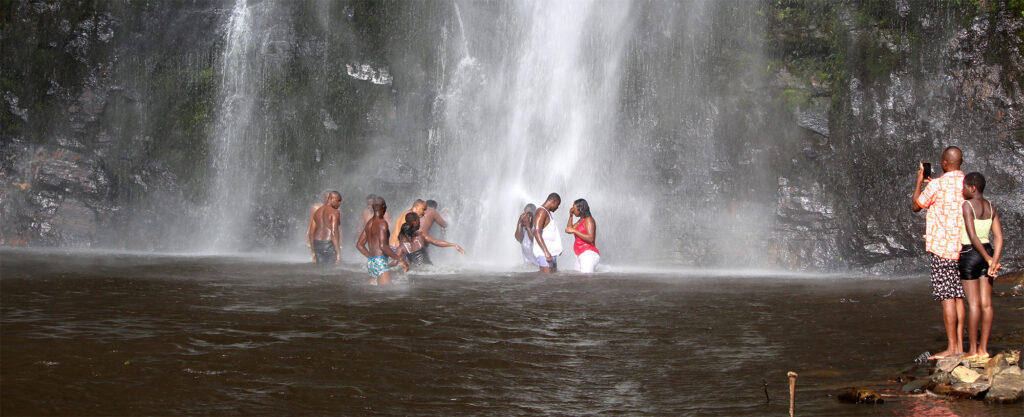 The region is a well-liked destination for nature enthusiasts and bird watchers because it is also home to a variety of animals, including monkeys, birds, and butterflies.
In general, Wli Falls is a must-visit location in Ghana for anyone hoping to take in the natural beauty and diverse wildlife of the nation.