Kumasi, the capital of Ghana's Ashanti Region, is home to the historic palace known as the Manhyia Palace. The Asantehene, the traditional leader of the Ashanti people, one of Ghana's main ethnic groupings, resides there in his formal capacity.
The British colonial authority initially constructed the Manhyia Palace in 1925, but it was later expanded and refurbished in the 1970s to reach its present size. The palace is a striking illustration of Ashanti architecture, with a unique style that includes fine carvings, vibrant murals, and opulent furnishings.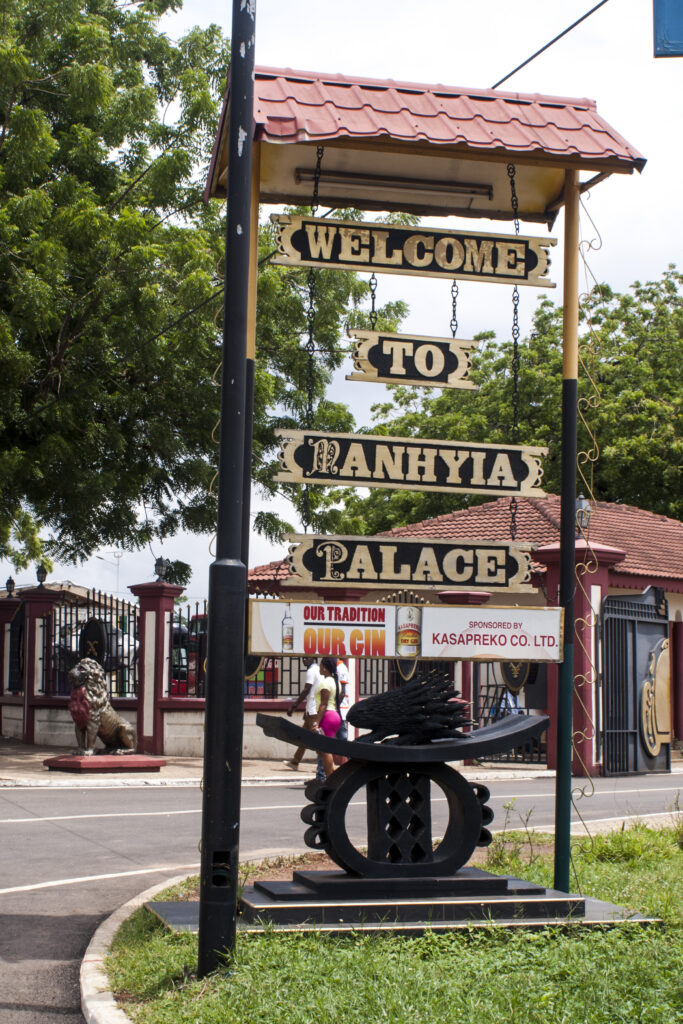 Guided tours of the Manhyia Palace's grounds and interior, which includes a museum showcasing the rich history and culture of the Ashanti people, are available for visitors. The museum displays a variety of relics, including as costumes, jewellery, weapons, and works of art.
Additionally, the palace performs the role of a cultural and educational hub, hosting occasions and initiatives that support the celebration and preservation of Ashanti culture. Visitors can take part in workshops and classes on Ashanti culture's traditional crafts, music, dancing, and other facets.
The Manhyia Palace is a prominent cultural icon and a representation of the history and legacy of the nation. Visitors have a rare chance to learn about Ashanti culture's rituals, traditions, and beliefs as well as see how traditional leaders continue to play an important part in Ghanaian society.