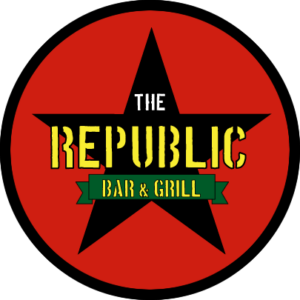 Popular bar and music venue, The Republic Bar, is situated in Osu, a lively area of Accra, Ghana. The pub is renowned for its energetic ambiance, diverse playlist, and wide variety of beverages and cocktails.
A large outdoor space with lots of seating and a stage for live music performances is available at the bar. With vibrant murals, unique lighting fixtures, and a generally urban aesthetic, the decor is contemporary and fashionable.
The Republic Bar serves a variety of alcoholic beverages, including domestic and foreign beers, spirits, and wines in addition to inventive cocktails crafted with seasonal, fresh ingredients. The restaurant offers a wide range of meals, from lighter fare like chicken wings and fries to heartier fare like burgers and grilled meats.
Live music performances by a variety of regional and international performers in genres like Afrobeat, highlife, reggae, and hip-hop are one of the Republic Bar's highlights. The bar also frequently offers DJ nights, themed parties, and other events, making it a well-liked hangout for both residents and tourists.
In general, the Republic Bar is a lively and energetic business that provides individuals in Accra with a fun and exciting setting to enjoy music, beverages, and excellent company.