A cartoon rendition of four characters and their different perspectives of life, aged 8-18, bound by family and school ties, as they traverse the COVID period.
Imagine a cartoon rendition of four characters and their different perspectives of life.
Age 8-18, bound by family and school ties, but from different socio-economic strata – one family living in a comfortable middle-class apartment in Accra whilst the other are farmers, living in the hinterland.
Now imagine an interaction between these two families as they traverse this COVID period and contemplate how it would be like to go to school.
Through these families we will mimic the diverse circumstances that prevail in our society now and also find commonalities and areas of collaboration for mutual harmony.
Imagine all this, captured in a 6-8-minute cartoon rendition.
Characters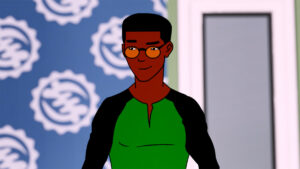 ELI: Senior high school student, hero figure, role model, epitomizing the ideal Ghanaian boy of that age. He is intelligent, confident, compassionate, respectful, but also naïve. Speaks two local languages and impeccable English. He is a computer whizz and loves sports. Handsome, conservative look.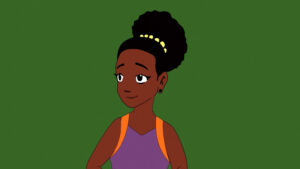 JANE: Wears braids, bright African accessories and clothes. Highly opinionated, an avid reader and a wannabe Environmentalist. Her relationship with her brother Eli, is an interesting one. They are always clashing ideas but there's lots of love between them. She, a junior high school student, has a lot of insights about how to handle the COVID-19 pandemic.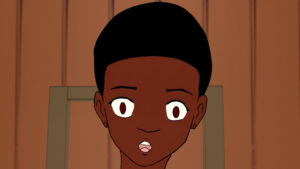 AKUA: The oldest of 5 children, she shows a very responsible and mature disposition. Not only does she help her Mum take care of her younger siblings and the numerous house chores, she also helps her at her stall in the market. She is a voracious reader and an avid consumer of news on multiple channels. She wants to be a medical worker working for the UN one day. She is very good friends with Eli – they attend the same school and have kept in touch electronically throughout the outbreak. Their conversations and interactions provide a vantage point for discussing COVID-19, how it has impacted the youth as they stay at home, their outlook and possibilities for going back to school covid-wise and how students must adjust to the new world order.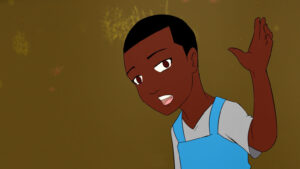 JOSEPH: Loves Agriculture and spends a lot of time with his Dad at his cocoa farm, where they have many interactions. He also supervises the garden at home, raising vegetables and keeping some poultry. Joseph provides a window into the lives of children in the rural areas and how they can optimize their potential using knowledge, hands-on skill and their peculiar environment. Joseph and Jane have connected through the machinations of Eli and Akua. Joseph and Jane find great interest in each other's originality and share their experiences via pictures, videos, video calls and the like. They also share their perspectives on the pandemic.
Lights, Camera, Action: Watch Our Nyansapo Videos Now

Subscribe to our channel