In Accra Ghana, there is a well-liked educational and recreational park called the Legon Botanical Gardens. It is located in the Legon neighbourhood close to the University of Ghana. The gardens, which have a total area of roughly 50 acres, offer guests a tranquil and attractive setting in which to explore and appreciate nature.
The wide collection of plant species at the Legon Botanical Gardens, which includes both domestic and foreign flora, is well-known. The gardens have well-kept walkways that let visitors meander through different themed areas like the Palm Walk, Bamboo Avenue, Orchid House, and Medicinal Plant Garden. Each section displays various plant species and offers educational details on their importance and use.
The gardens provide visitors of all ages with recreational amenities and activities in addition to the botanical displays. Families and friends can unwind and enjoy outdoor gatherings in picnic areas, playgrounds, and open areas. Visitors can rent paddle boats from the gardens' lake and explore its serene waters.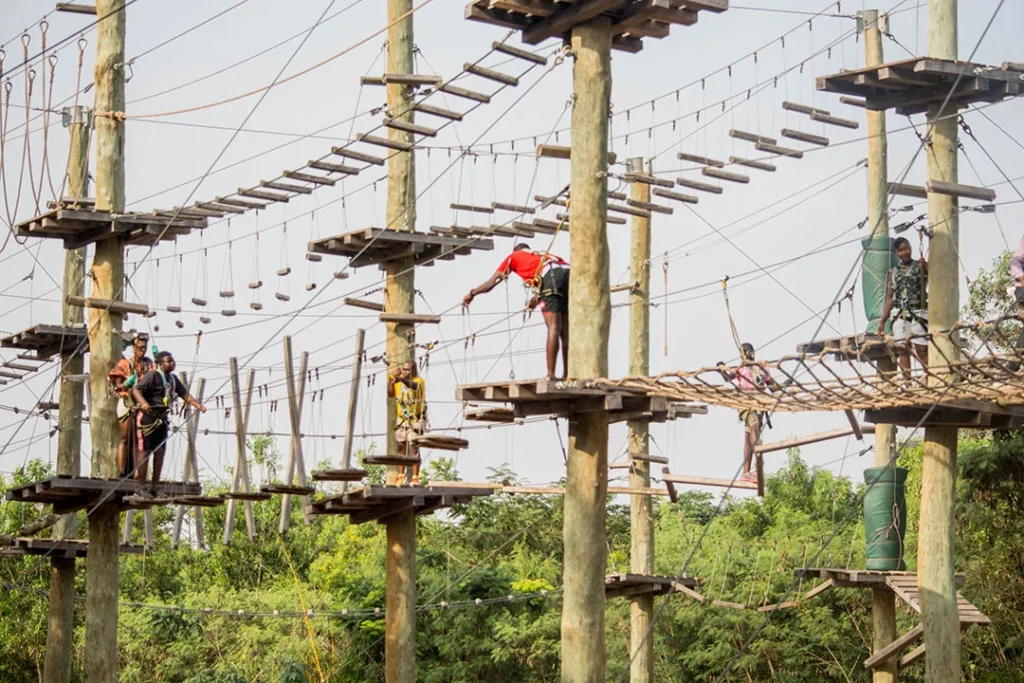 The Legon Botanical Gardens offer chances for wildlife and bird watching for nature lovers. The park is a sanctuary for nature enthusiasts and photographers because it is home to several bird species, butterflies, and other small animals.
Overall, the Legon Botanical Gardens serves as a green haven within the city, providing visitors with a variety of recreational, educational, and natural aesthetic opportunities to enjoy and appreciate Ghana's diverse plant life.