Ghana's capital city of Accra is home to the Kwame Nkrumah Memorial Park & Mausoleum, a notable historical and cultural attraction. Kwame Nkrumah, Ghana's first president and a pivotal player in the nation's independence fight, is remembered and honored by it.
The park is located in the heart of Accra and extends over around five acres. The memorial honours Nkrumah's life and his accomplishments to Ghana and the African continent with exquisitely designed gardens, walkways, and statues.
The mausoleum, a large and majestic building that serves as the ultimate resting place of Kwame Nkrumah and his wife, Fathia Nkrumah, is located in the centre of the park. Traditional Ghanaian architectural features, such as a central courtyard and a domed roof supported by pillars, are incorporated into the mausoleum's design. Visitors can see Nkrumah's marble tomb within the mausoleum, which is decorated with floral arrangements and plaques that highlight important events in his life.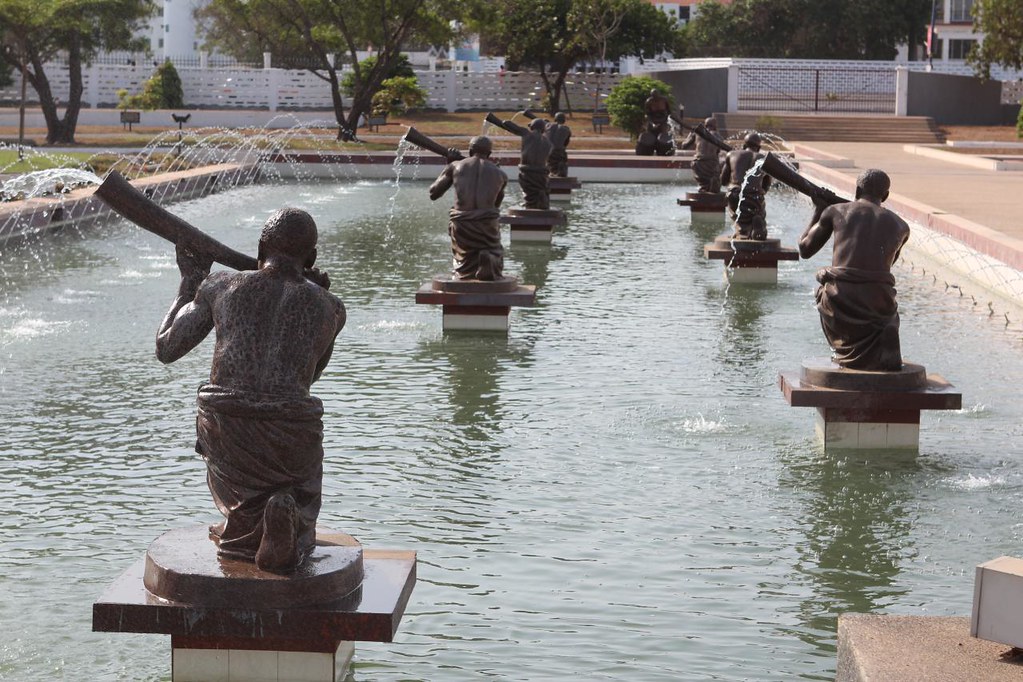 The memorial park's surrounding gardens are home to a number of monuments, statues, and murals that emphasize Nkrumah's contribution to Ghana's independence movement and his idea of Pan-Africanism. The Liberation Arch, which represents Ghana's independence, and a statue of Nkrumah with his arms uplifted, which symbolizes his charismatic leadership and ambitions for harmony and progress, are notable features.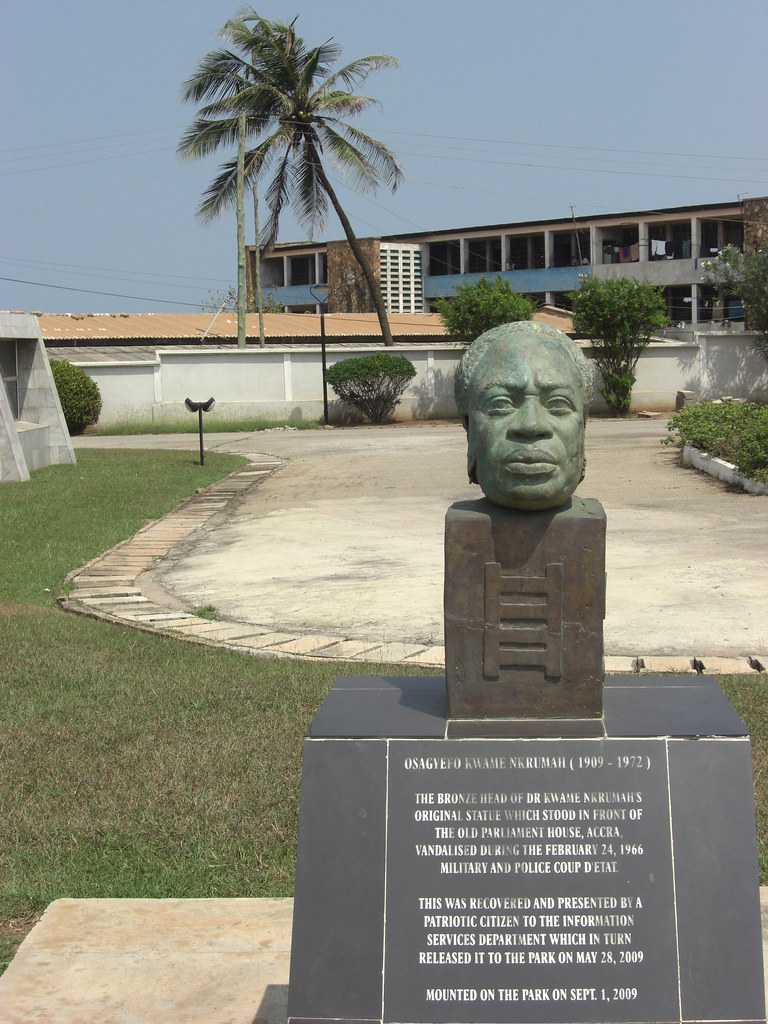 The Kwame Nkrumah Memorial Park & Mausoleum is a cultural and educational hub in addition to a site of commemoration. Visitors can learn about Nkrumah's life, political philosophy, and accomplishments in the park's museum and exhibition rooms. The museum showcases individual objects, images, and records that provide light on Ghana's struggle for independence and the period that followed.
Overall, Ghana's Kwame Nkrumah Memorial Park & Mausoleum is a noteworthy landmark that honours Kwame Nkrumah's legacy and commemorates the nation's history of independence and African unification. It serves as a spot for contemplation and a representation of national pride.