The Ghana Tourism Authority (GTA) has embarked on a regional tour as part of its "Experience Ghana, Share Ghana" campaign, aimed at promoting domestic tourism within the country. In their recent visit to Accra, the GTA explored various tourist sites, including the redeveloped Kwame Nkrumah Memorial Park, to encourage Ghanaians to appreciate and enjoy the attractions in their own country.
Before the Accra tour, the GTA had already visited over 50 sites in regions such as Ashanti, Bono, Savannah, Eastern, Volta, Western, Upper East, and Central. Among the notable sites explored were Mole National Park, Larabanga Mosque, Mognori Eco Village, Tongo Hills, Tengzug Shrines, Paga Crocodile Ponds, Pikworo Slave Camp, Kumasi Zoo, Cultural Centre, Okomfo Anokye, Ghana Arm Forces Museum, Buabeng Fiema Monkey Sanctuary, Kintampo Waterfall and Canopy Walk, Centre of Ghana, Fuller Falls, Aburi Gardens, Bunso Eco Park, Akwamu Fie, Shai Hills Resource Reserve, Amedzofe Walkway, Mount Geme, Tafi Monkey Sanctuary, Wli Waterfall, Kakum National Park, Cape Coast Castle, Elmina Castle, Nzulezu, Bisa Abrewa Museum, Ankasa Resource Reserve, and many others.
Mr. Akwasi Agyeman, the CEO of GTA, expressed his commitment to promoting domestic tourism and emphasized the importance of showcasing Ghana's unique features to both Ghanaians and visitors. He highlighted the agency's efforts in developing tourism facilities and services in the country to enhance the overall experience for tourists.
Encouraging Ghanaians to participate in domestic tourism, Mr. Agyeman specifically mentioned the redeveloped Kwame Nkrumah Memorial Park Museum as a must-visit destination. The park, dedicated to honouring Ghana's first president, provides an enlightening experience, allowing visitors to connect with the nation's history and appreciate the contributions of Dr. Kwame Nkrumah. It stands as a symbol of independence, African unity, and the lasting legacy of a visionary leader.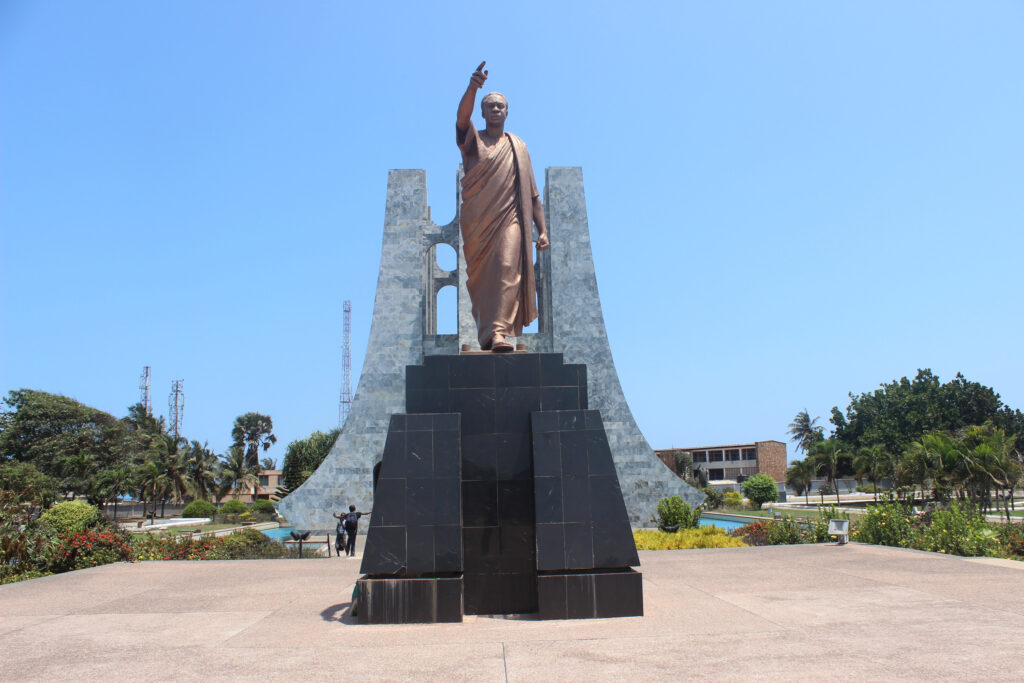 During the tour, the GTA team also visited other notable attractions in Accra, such as the National Theatre, which serves as a hub for promoting Ghanaian talent and artistic expression through various performances. Independence Square, comprising the Black Star Square, the Freedom and Justice Arch, and the Nationalism Park, was another destination explored by the team. The tour concluded at the National Museum, a significant site that showcases Ghana's rich history, diverse culture, and impressive heritage, with a theme of unity in diversity.
The Domestic Tourism campaign falls under the Ghana Tourism Development Project (GTDP), overseen by the Ministry of Tourism, Arts, and Culture, and aims to boost tourism within the country by encouraging Ghanaians to explore their own country and attracting visitors from neighbouring ECOWAS countries.