Love Ghana Revolution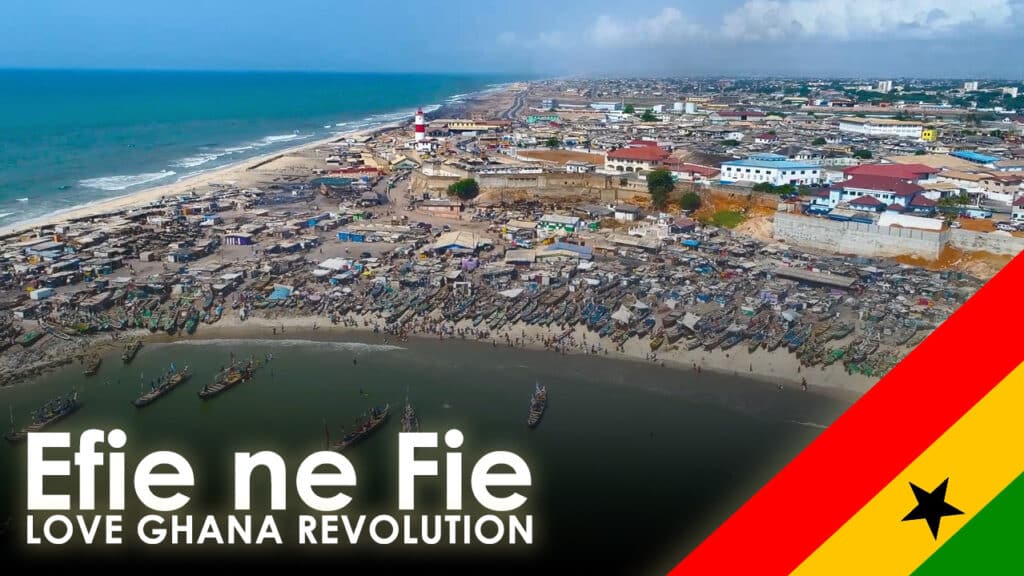 Ghana lies at the centre of the world. A country of great historical and global significance. A country blessed with great people, deep culture and abundant resources.
Dubbed the Black Star of Africa, Ghana is acknowledged globally as a safe and significant address. Yet, the full story has not been told.
The many colourful festivals have been mentioned, but not yet fully explored. The warm and welcoming people, the vibrant industry, and the unique communal settings, largely remain untapped for investment and touristic purposes. The abundant beaches, the diverse and exotic wildlife and fauna, great waterfalls and the history-rich castles are still largely undiscovered.
EFIE NE FIE is a celebration and showcasing of everything Ghanaian and by extension Africa.
It is our hope that EFIE NE FIE engenders the Feel-Good Feeling of pride, accomplishment, self-confidence and harmony in Ghanaians and a curiosity to find out more about this great nation.
Lights, Camera, Action: Watch Our Efie ne Fie Videos Now

Subscribe to our channel