The "Asogli Te Za" festival is an annual event celebrated in the Volta Region of Ghana, specifically in the town of Ho. It is also known as the "Asogli Yam Festival" or simply the "Asogli Festival."
The Asogli Traditional Area's residents are in charge of planning and carrying out the event, with Togbe Afede XIV, the paramount chief, contributing significantly to both. Usually held in September, the Asogli Te Za festival is a multi-day event that is vivid and colorful.
As the yam has significant cultural and agricultural value in the area, the event is primarily focused on the yam harvest. The local community uses this occasion to celebrate the value of yam in their life and offer thanks to the gods and ancestors for a good harvest.
Various events and activities, such as parades, traditional dances, drumming, singing, and cultural performances, take place throughout the festival. The village is exquisitely decked with vibrant traditional attire and accoutrements. Chiefs, elders, and community members gather to honor their ancestors, say prayers, and carry out rituals in order to maintain the community's wealth and well-being.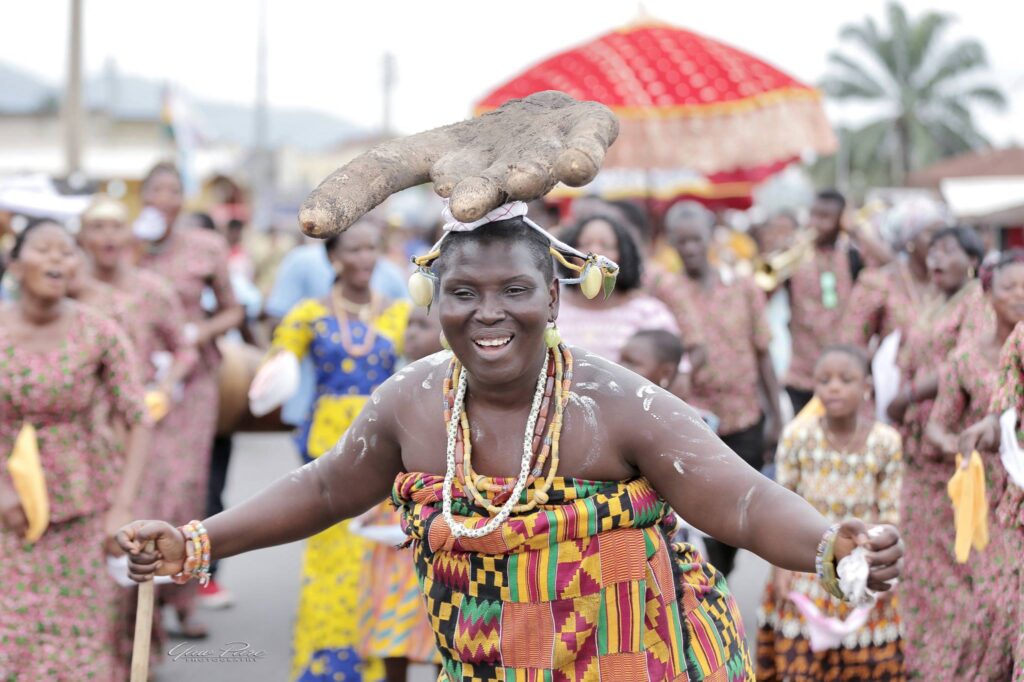 The festival also gives the Asogli people a chance to showcase their extensive cultural legacy to outsiders and tourists. The festival frequently attracts traditional chiefs and leaders from nearby towns and villages, contributing to the feeling of belonging and togetherness.
The Asogli Te Za festival serves as a forum for fostering social cohesiveness, solidarity, and cultural preservation among the Asogli community in addition to being a time of joyful celebration. A sense of pride and identification among the populace is fostered during this occasion as traditions are passed along to newer generations.