An enormous hydroelectric dam called the Akosombo Dam is situated on the Volta River in Ghana, West Africa.
The Ghanaian government, together with the US government and other foreign partners, constructed it between 1961 and 1965.
The dam has a 1,020 megawatt capacity and is 114 meters high and 660 meters long. The Akosombo Dam's primary function is to produce power for Ghana and its surrounding nations.
The dam's power plant contains six turbines, each of which has a 169 megawatt capacity. With a system of transmission lines, the electricity produced by the dam is delivered to various locations around Ghana as well as Togo, Benin, and Burkina Faso.
The 8,502 square kilometer Lake Volta was the largest man-made lake in the world at the time thanks to the construction of the Akosombo Dam.
The lake serves as a supply of water for fishing and irrigation, and it is now a well-liked vacation spot for people who enjoy boating and other water activities.
The Akosombo Dam, which offers a dependable source of energy for industry, businesses, and people, has contributed significantly to the economic development of Ghana and the surrounding area.
The dam has also assisted in promoting renewable energy sources and lowering the nation's dependency on fossil fuels.
The Town
Akosombo is a town located in the Eastern Region of Ghana, in West Africa. The town is known for its large hydroelectric dam, which was built on the Volta River and is named after the town. The Akosombo Dam is one of the largest dams in the world and provides electricity for much of Ghana and neighbouring countries.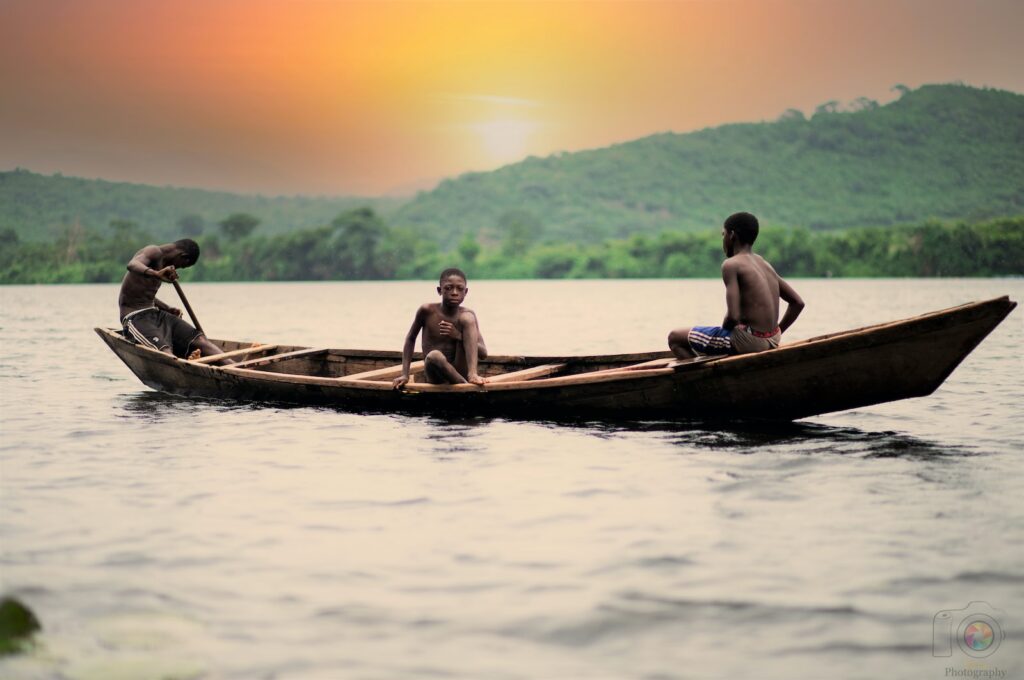 The town itself is small and primarily serves as a hub for workers involved in the operation and maintenance of the dam. There are a few shops, restaurants, and hotels in the town, but it is not a major tourist destination.
In addition to the dam, Akosombo is surrounded by scenic hills and valleys, making it a popular destination for outdoor activities such as hiking and fishing. The Volta River, which flows through the town, is also a popular spot for boating and water sports.